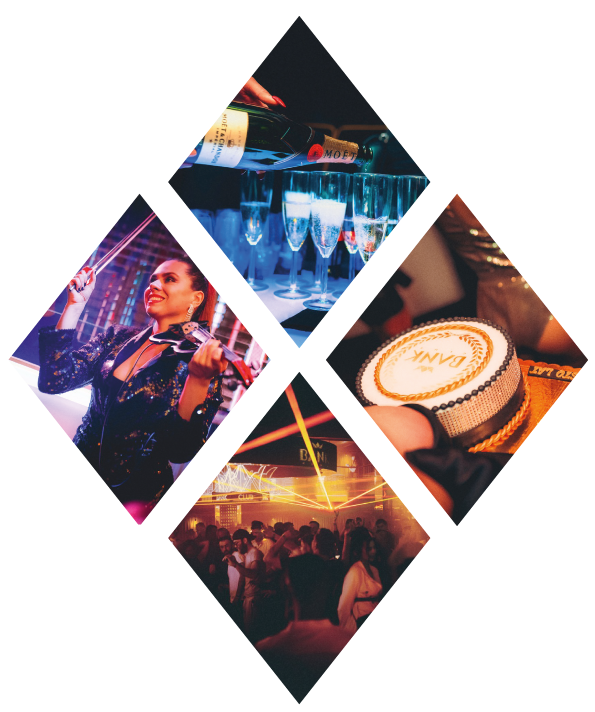 BIRTHDAY IN WARSAW
Are you looking for an interesting place in Warsaw to organize your birthday? Or maybe you want to plan a party for your Friend or Friend's friend?
We invite you to our music club! Don't wait another year Only once in twelve months you have the opportunity to plan your own birthday party, so make sure it's a special evening of excitement. If you like to party in a club, you have just found the perfect place for you. Dance, freedom, music and positive emotions – let's make these unforgettable hours spent among music and Friends.

An interior that makes an impression

Unusual and surprising interior design makes an impression on all visitors of this place. This is due to the fact that the club is located in a building that previously used to be a bank. What's left of the bank are the high ceilings and ornate columns, which, combined with the industrial-style elements we've added, create an unusual glamour effect. We give our customers over a thousand square feet of space for dancing and having birthday parties. Or would you like to host a closed-door event? We are open to such suggestions – it's all a matter of conversation.

Choose your style

Many different artists come to our club, and we also throw themed parties (such as for Halloween). Feel free to check out which musicians will be visiting on a date near your birthday – calendar. Choose a musician that you and your friends will have the most fun with. Each DJ that visits us has their own unique style, which is why our events are so diverse.
So if you want to make your birthday unforgettable and want to provide your guests with exceptional entertainment, then check out the possible reservation dates now. We guarantee wonderful memories and a smile that won't leave your lips all evening!
Contact/Table Reservations:
www.emenago.com/i/bankclub
+48 696 701 293
biuro@bankclub.pl