The Bank Club and BLU are an excellent space for organizing corporate events, shows, meetings.

If you are planning a big event – the Bank Club is a 1000 m2 of usable space that can be freely arranged and adapted to your current needs. It is equipped with state-of-the-art technical solutions that shall ensure professional realization of both a conference and a music concert. Multimedia, LEDs, projection screens, sound, lighting; acoustic and technical services.

If you are planning a smaller event – BLU, which is located on level -1, is an ideal place that can accommodate 300 people and has an independent entrance from the Mazowiecka Street.

The Bank Club and the BLU can be used jointly, for one event, but also for organizing two independent events at the same time.

We provide professional bartenders, waiters, catering, we cooperate with DJs, musicians, dance revues and other artists.

We respond to all customer needs and provide end to end event organization.




OUR SPACE IS SURE
TO BE A SUCCESSFUL
EVENT.
OUR INNOVATIVE SOLUTION IN THE MEETINGS SECTOR

We would like to present an opportunity to provide your Company's Employees and Partners with a safe form of entertainment during the epidemic in a unique format that offers the opportunity to combine a cultural event with education and a team building event. We offer the opportunity to securely connect with your guests. We provide an opportunity to give an online presentation, e.g. a summary of goals achieved, a summary of the time period or the presentation and rewarding of individuals with special results.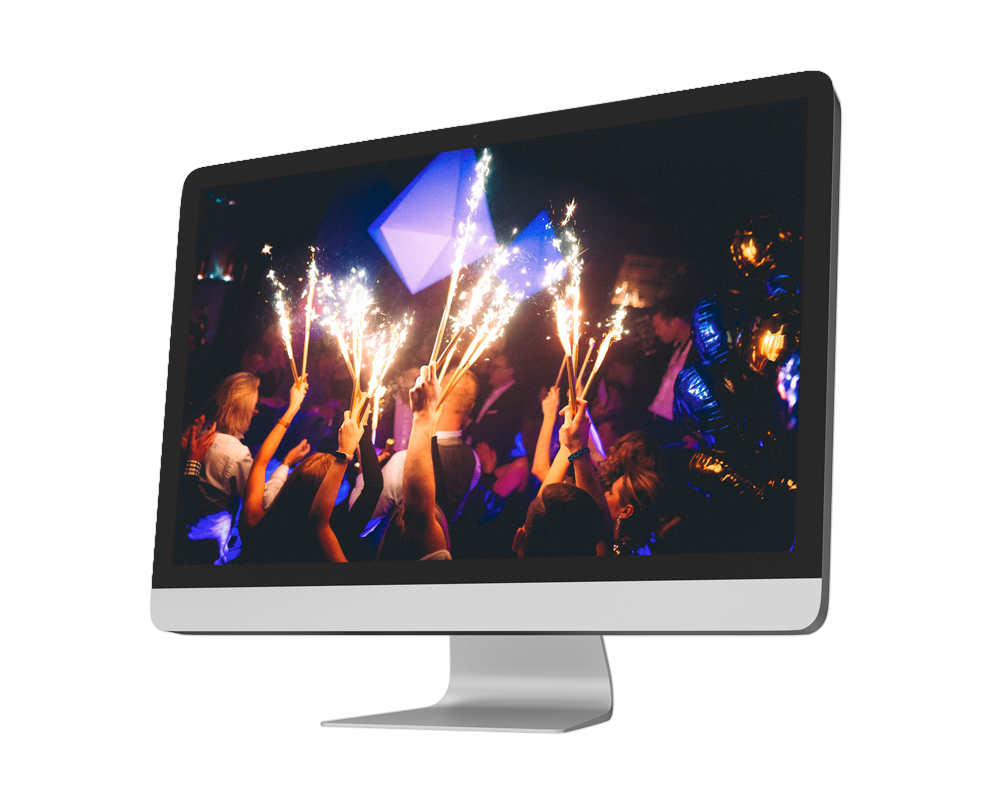 AS PART OF A UNIQUE PROJECT WE PROVIDE:
• 4-hour event built from modules of your choice
• realization in the format of a television event (the highest quality diode screens, dedicated visualization, professional transmission from several cameras)
• a dedicated platform for online broadcasting available only to the invited persons
• publication of any live content, like greetings or wishes, sent by the participants on the main screen (we provide monitoring of the transmitted content)
• connecting live with other participants during the event
• communication between the participants (there is a possibility of chat or any number of video calls)
• a modern studio built on the premises of the Bank Club with the use of all the possibilities of animation (pyrotechnics, lighting)
• dedicated graphic and technical design tailored to a specific project
ADDITIONAL OFFLINE BENEFITS
We would like your Employees/Partners to feel that an Online event is an interesting form of spending time together at a time when traditional meetings in our club are not possible. That is why we provide delivery of one of the selected packages straight to the door of your Employees/Partners (non-contact delivery). Proposed packages to choose from:
• Option 1 – mini bar, which means salty and sweet snacks + choice of alcohols
• Option 2 – Fresh Catering, which means a set of five meals for the whole day with a choice of fit, vege or vegan diet
• Option 3 – Party Mix, which means pizza and a chosen product (beverage or alcohol
• Option 4 – Your own proposal